Using Console 1 with Ableton Live
Ableton Live is fully compatible with the Console 1 ecosystem. Whether you use Live in the studio or on the stage, tactile control of your most important DAW parameters inspires your production and performance to be even more musical.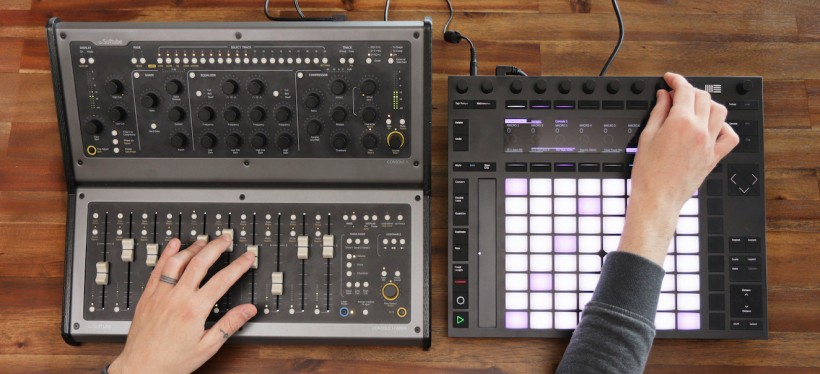 Control of volume, pan, solo, and mute in Live is just the start. Sending to return tracks for reverb, adding drive to distort a loop, filtering sounds while launching scenes, and grouping tracks with layer mode takes your creative potential to a new level.
For those using Push to create or perform, you will love the addition of faders to your workflow for the first time. It is your music, so decide what setup is best for you. Console 1 and Console 1 Fader can work on their own in Ableton Live or you can use them together. And for those of you mixing larger sets, add more than one Console 1 Fader for an additional 10 faders.